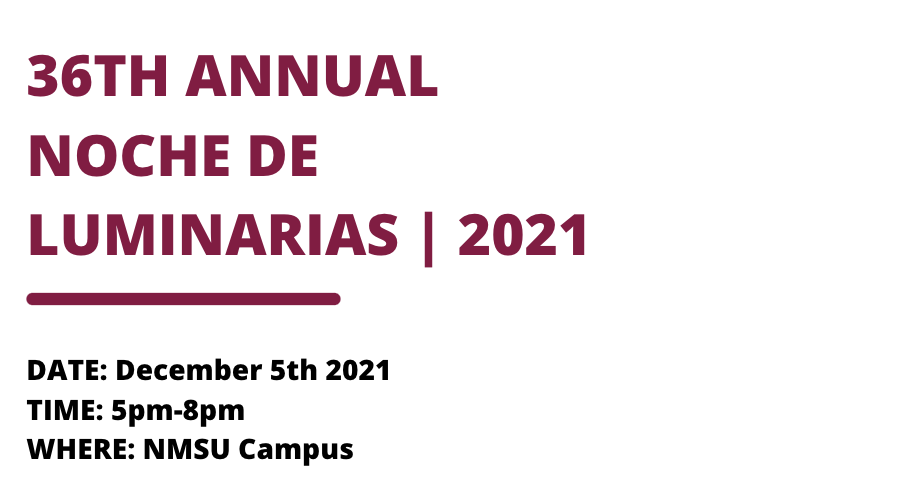 More than 8,750 luminarias will illuminate the campus of New Mexico State University from 5 to 8 p.m. Sunday, Dec. 5, during the 36th annual "Noche de Luminarias."   
One of the largest luminaria displays in New Mexico, the candle-lit paper bags will begin at the Educational Services Building, follow along the International Mall, surround the pond and Corbett Center Student Union, extend down past Hadley Hall, and encompass the Horseshoe.

For the public, visitors can enjoy walking through the luminaria displays or driving around the Horseshoe as desired, and free refreshments will be available along the I-Mall and at the bookstore. Activities and entertainment will be held around the NMSU Bookstore and, weather pending, a movie will be shown in the grassy area across from Corbett Center.