User Account
All New Mexico State University undergraduate students, graduate/professional students, faculty, and staff members have accounts automatically created in Crimson Connection.
This account is connected to a user's campus (@nmsu.edu) e-mail address and Aggie ID number so users will be recognized when they check into Crimson Connection events.
Users can complete their basic profile information, contact information, interests, privacy settings, and notification settings upon logging into the system. See below for detailed instructions on setting up the user profile.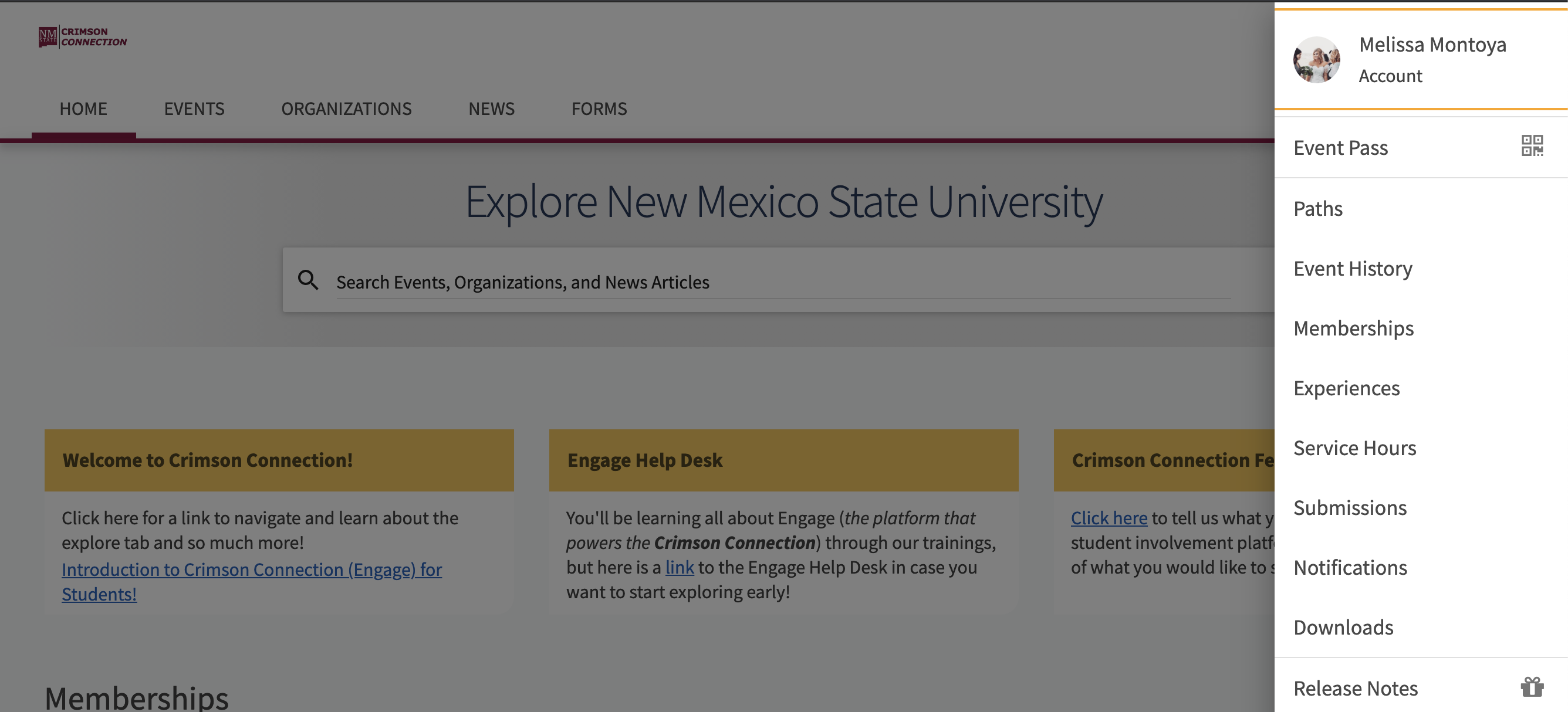 Complete Your Basic Profile Content
Click

 

Account

 

in the pop-out menu after clicking your initial.
Upload a profile picture.
List a preferred e-mail address other than your @nmsu.edu e-mail

 

(optional).
Connect Social Media Profile Links including your Facebook, Twitter, or LinkedIn

 

(optional).

Note: Your social media accounts will be displayed anywhere your name is displayed (ex. an Organization roster)

Note: You do not need to enter a Preferred First Name, Middle Name, Suffix, or Hometown nor complete any information under the "Demographics" section.
 Designate Your Interests
Click

 

Interests

 

in the gray navigation bar. Interests are used to provide customized recommendations for organizations on campus.
Go through the folders and select the Interests that appeal to you most. You can update your Interests at any time.

Set Your Privacy Settings
Community Directory Settings: Choose which pieces of contact information you would like to "Show" to other campus users when your name is displayed within Crimson Connection (Ex. an organization roster).
Organization Roster Settings: You may choose to hide your membership or officer positions for any organization so that you will not be displayed on the organization's public roster. The officers of any organization will still be able to view members who have elected to "Hide" their public membership.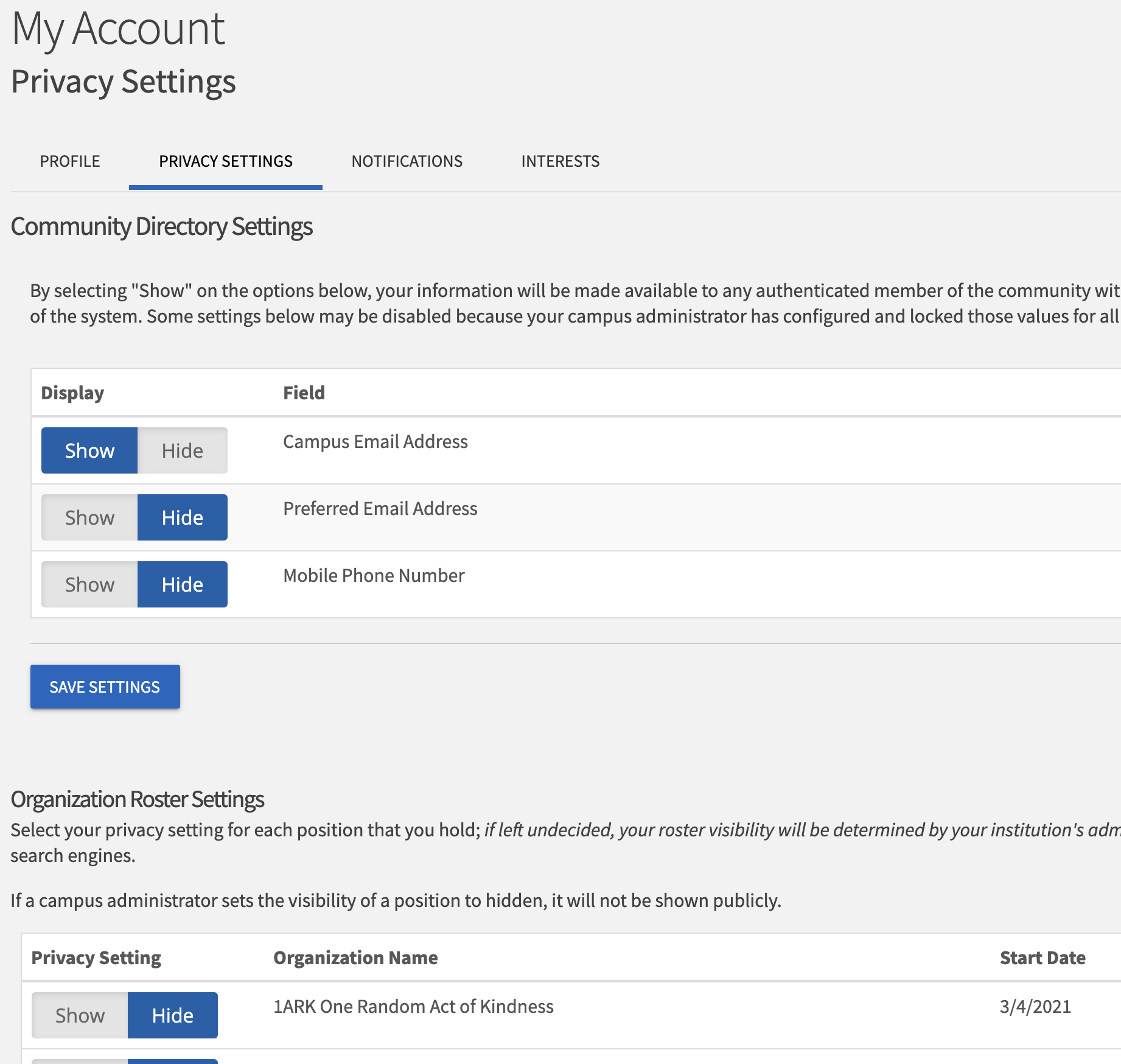 Set Your Notification Settings
General E-mail Notifications: It is strongly recommended that you keep your e-mail notifications set to "All Notifications."  If you alter your e-mail notifications, you will still get messages sent to your Crimson Connection inbox. However, you may miss important, time sensitive messages by not having them sent to your NMSU e-mail.
Text Message Notifications: Providing your cell phone number and turning this feature "On" allows for organizations you are a part of within Crimson Connection to send you text messages.